Apostille and Sworn Translations of Documents of the Lithuanian Company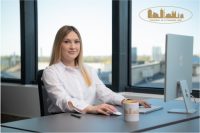 The sworn translations of documents of a Lithuanian company and their subsequent apostille includes a number of strictly defined formal procedures for giving documents legal force on the territory of another state. The basic rule of apostille is that the procedure itself is carried out exclusively on the territory of the state where this document was issued, and is carried out by a notary. In turn, the translation of documents is carried out by a sworn translator, since the company's documents are issued in the state language.
The purpose of legalizing documents issued in one country is their validity and the possibility of presentation in government departments, notary offices and banks of another country.
Company in Lithuania UAB offers sworn translation/Apostille of the following documents of the Lithuanian company: