Financial Licences in Lithuania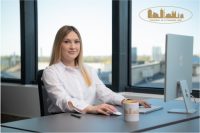 Lithuanian legislation enables entrepreneurs from all over the world to offer various financial and investment services to their clients on the basis of licences issued by the Bank of Lithuania.
Under Lithuanian law, companies have the right to carry out any financial activity not prohibited by law.
Licences granting the right to provide financial services are issued by the Bank of Lithuania to legal entities participating in the financial market established in the Republic of Lithuania.
By licensing companies, the Bank of Lithuania aims to ensure that all participants entering the financial market are reliable and financially viable, and their management is competent and has an impeccable reputation.
Currently, the Bank of Lithuania oversees more than 650 participants in the financial market, including banks, credit unions, insurance organizations, payment institutions, management companies,  Consumer credit providers etc. In the supervision of the financial market, the Bank of Lithuania uses risk-oriented supervision, which means that representatives of the Bank of Lithuania allocate resources primarily to the most important financial market participants or financial services and products that pose the greatest risk to consumers.
The development of a regulatory and supervisory system favourable to FinTech, as well as the promotion of innovation in the financial sector, is one of the main strategic directions of the Bank of Lithuania today. Together with other government departments, the Bank of Lithuania aims to create a favourable environment for FinTech, which will attract new companies from all over the world to Lithuania and contribute to the development of FinTech solutions in the country.
Following this direction, the Bank of Lithuania proposes the following solutions: