Bank Licence in Lithuania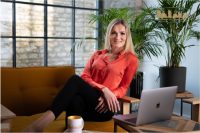 In Lithuania, banks fall within a designated category of credit organizations. This label sets them apart from other financial service providers. With such distinction comes a licensing requirement and a set of specific conditions for establishment.
In Lithuania, a bank licence grants the right to provide financial services to all natural persons and corporate entities. Establishment and licensing processes are regulated by the Bank of Lithuania.
The process of application for a bank licence may take up to 12 months, depending on licence type and multiple other factors.
Bank Licence Types
Regular licence
Specialized licence – a recent licence type issued by the Bank of Lithuania in 2017. It represents an effort to ease establishment and operation conditions for foreign financial startups that intend to offer financial services within the European Economic Area. Specialized licence lowers the minimum capital requirement to 1 million euros (from 5 million euros applicable to a regular bank licence). However, this licence type restricts the scope of investment-related and other financial services a company is allowed to provide.
Requirements and procedure for obtaining a bank licence in Lithuania
Upon receiving a licence, a bank must be fully prepared to fulfil all the relevant requirements and operating conditions. In accordance, throughout the entire application procedure, the Bank of Lithuania requires well-structured and comprehensive documentation from the applicant. Here are some of the requirements that a bank must fulfil to be granted a licence:
Information requirement. A company must submit all the necessary information and documentation, only providing information that is correct and accurate. That includes any additional documentation requested by the Bank of Lithuania
Minimum capital requirement. For a regular licence, it is 5 million euros, and for a specialized licence – 1 million euros. Nevertheless, depending on the financial services that the company is intending to provide, this requirement may become higher.
Approved background and competences of shareholders and managers. Founders and shareholders must be competent, have an impeccable reputation, and be financially reliable.
With regard to the application process itself, it consists of four main stages:
Preliminary evaluation. Applicants attend a series of initial meetings to discuss their readiness to obtain a licence and fulfil all the requirements that will allow them to provide reliable financial services for an extended period of time. In this step, the applicant will also be requested to pay the administration fee of 4157 euros.
Submitting an application. Submitted documents are reviewed and evaluated within a period of 5 working days. In case any documents are missing, the Bank of Lithuania will issue a special request for missing information.
Evaluation of documents and consideration. This process is simultaneously conducted by the Bank of Lithuania and the European Central Bank. All documents within the application are reviewed and evaluated before the final decision is taken. This process may last 6 months or longer.
Final decision. Once the evaluation process is over, the Bank of Lithuania will make their conclusion to either issue a bank licence to the applicant or deny the application altogether. It will then be forwarded to the European Central Bank, who will make and publish the final decision.
Company in Lithuania UAB is specialized in providing valuable legal guidance to foreign individuals and companies who are planning to conduct business activity in Lithuania. Contact our team of competent experts who are ready to help you obtain a bank licence in Lithuania, ensuring a smooth and efficient navigation throughout the entire application process.