Purchase of a Ready-Made/Shelf company in Lithuania
Among other possible ways of starting a company, obtaining a shelf company in Lithuania, attracts by the simplicity of entire process.
CHARACTERISTICS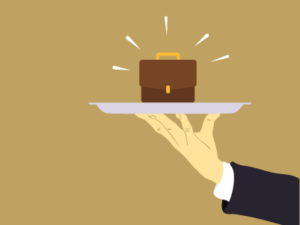 Ready-made companies are inactive legal entities that have passed state registration and that are ready to start any activity. When you are obtaining a company that is established in Lithuania (ready-made / ready to use company),  you can proceed it on the same day, since the company already exists.
Keep in mind that ready-made companies do not have a bank account as all corporate accounts must be closed by their previous founders/managing board/owners. Before purchasing a ready-made/shelf company, the future owner will be provided with all relevant documents confirming that the company has no debts or financial obligations.
However, an existing company has a registration number, and, therefore, it allows a buyer to start doing business immediately before the legal formalities are finished.
ADVANTAGES
According to many researches, customers prefer companies that can demonstrate the time being on the market, because they seem to be trustworthy and infuse confidence that the company owners have experience in their field. It will give the impression that it has existed for some time and will give the customer the confidence that they can use your services.
The process of incorporation requires time, faster registration costs more money because of higher state fees. It is faster to change owner of existing company.
The amount of time that the company has been on the market can provide advantages in the business projects you are planning to launch. Some governmental and financial insist that a company be registered for a certain period before tenders are allowed. The share capital is already contributed to the company which makes the establishment of a company quick and easy.
A Ready-Made company can be obtained by visit to Lithuania, and remotely, using a Power of Attorney.
Information that is needed from the buyer:
Company activity
Data of owners/beneficiaries of the company (photo passport, email, telephone, address of residence, family status)
Data of directors of the company (photo passport, email, telephone, address of residence, marital status)
Please contact Company in Lithuania UAB for more information and we will provide an individual solution based on your needs to purchase a ready-made company in Lithuania.