The tax legislation in Lithuania is favourable for international business and the tax system is adapted to the legislation of the European Union.
Lithuania has eight types of taxes:
Corporate income tax
Income tax on the population
Property tax
Land tax
Inheritance and donation tax
Value added tax
Excises
Lottery and gambling tax
Corporate income taxes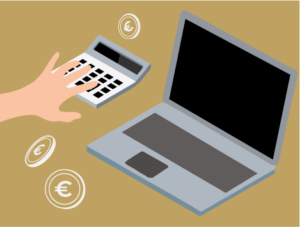 The CPN standard rate is 15 per cent. However, small companies and agricultural companies may apply a reduced CPN rate of 0 per cent or 5 per cent if certain conditions are met. For the period beginning on 1 January 2020 and ending in 2022, the 20% CPN rate is applied to the taxable profits of credit institutions exceeding the threshold of 2 million euros. Special rules apply for calculating taxable profits.
As a rule, the CPN applies to taxable income received by a Lithuanian tax resident from his local and world activities. Taxable income is calculated by reducing the total income of a given tax period with deductible expenditure and non-taxable income.
The income of a resident tax company is not taxable in Lithuania if it was derived from activities through a permanent establishment (PE) in a foreign State which is located in the European Economic Area or has a double taxation agreement (DTT) with Lithuania, and if the income was taxable there.
In addition, the CPN may be reduced or even not applied if income from foreign sources not derived through CP is taxed at source (WHT) in a foreign country and that country has a DTT with Lithuania.
Non-resident companies are generally taxed on income from Lithuania received through the local permanent establishment and reduced by deductible expenses or income due to VAT in Lithuania.
Corporate income tax is paid by businesses engaged in commercial activities and is also paid by non-profit organizations that profit from commercial activities.
Reduced CPN rate for small companies
Enterprises with less than 10 employees and a gross annual income of less than 300,000 euros can benefit from a reduced CPN rate of 0 per cent in the first year of operation and 5 per cent in subsequent periods if certain conditions are met.
Dividend tax
The standard dividend tax for a physical person is 15%. Exceptional 0% applies if the recipient is a resident of the EU or another State with which a tax convention has been concluded. Lithuania has concluded more than 55 double taxation agreements, including EU countries, India, Georgia, and Ukraine.
Dividends distributed from a resident company to another resident company are subject to a corporate tax of 15 percent, unless the parent company owns at least 10 percent of the shares of the subsidiary for at least 12 months, after which the dividends are tax-free. Dividends received by a foreign legal entity registered in an EEA member State whose profits are already subject to corporate income tax or equivalent are also exempt.
Income tax on the population
Persons earning less than the minimum non-taxable income are virtually exempted from NPFL. Currently, the standard amount of non-taxable income is 300 euros and the minimum wage is 555 euros. Below you will find an example of the calculation of tax-free income for wages of 555 euros and wages of 1,000 euros.
EUR 555 Wage – EUR 555 Minimum Wage = EUR 0
0.15*EUR0=EUR0
EUR 300 standard non-chargeable amount – EUR 0 = EUR 300 of non-chargeable income
Eur 1000 Wage – EUR 555 Minimum Wage = EUR 445
0.15 * 445 EURO = 66.75 EURO
Standard EUR 300 – EUR 66.75 = EUR 233.25 of unencumbered income
Property tax
Real estate tax in Lithuania ranges from 0.3% to 3%. Private property is generally taxed at 1% of the value of the property, which exceeds 220,000 euros.
Land tax
In Lithuania, the land tax includes only tax payments on land, while the provisions on the calculation and payment of this tax are determined by the city and district councils. The object subject to the land tax is privately owned land and its annual rate is between 0.01 per cent and 4 per cent of the value of the land (in the case of forest, the rate does not include the value of trees).
New landowners are required to pay a full-year tax if the land is acquired in the first half of the year. However, if the land is acquired in the second half of the year, the tax must be paid from the following year. If the land is sold in the first half of the year, the tax is not paid for the year, but if it occurs in the second half, the tax must be paid for the whole year.
Excises
The following products are collected by excise, which is intended to correct the consumption of goods sold in the country:
ethyl alcohol, denatured alcohol and alcoholic beverages, including beer;
smoking of tobacco and tobacco;
coffee, chocolate and products containing cocoa;
jewellery, gold and silver, with the exception of jewellery and coins;
motor fuel, excluding aviation fuel, and diesel fuel;
luxury Class Cars
publications of an erotic or violent nature.
Excise is free of alcohol and its raw materials imported by State-owned enterprises licensed to produce alcohol and on exported goods.
Value added tax (VAT)
Lithuania has a standard VAT rate of 21% with a reduced rate of 9% and 5%. A VAT of 9 per cent applies to books, information publications, periodicals, accommodation and passenger transport on regular routes, while a reduced rate of 5 per cent applies to equipment for disabled persons, Persons entitled to compensation under the Health Insurance Act. Registration in VAT is required when the aggregate quantity of goods and/or services supplied in the ordinary course of business exceeds 45,000 EUR over a 12-month period.
Registration of VAT payer in Lithuania
 The obligation to be registered is imposed when the turnover of a company in a financial year exceeds 45,000 euros; the procedure can be done in person at the local tax authorities or online by filling in the necessary forms – in this case form FR 0388.
Social tax
Social insurance contributions are paid by both employers and employees. The basic contribution amounts to 33.7% of total income before taxation, thus covering all risks (except for accidents at work and occupational diseases), of which 30.7% is paid by the employer and the remaining 3% by the employee.
Taxation of representatives
The representative offices or any other organizations registered in Lithuania are regulated by the legislation of the Republic of Lithuania.
The representation of a legal entity is a subdivision of a legal entity that has its registered office and enjoys the right to perform all the operations specified below. Representation of a legal person may represent and provide for the interests of a legal person, conclude contracts and conduct other transactions on behalf of a legal person, and carry out imports and export transactions exclusively between foreign legal entities and other entities that have established a subsidiary or related enterprises, institutions or organizations and a subsidiary. Legal representation is not a legal person.
Upon registration of a representation, a foreign legal person or other organization is obliged to notify the Register of Legal Persons of a change in the documents and data of a legal person submitted to the Register, as well as the legal status of a legal person. Before submitting an application for registration of representation of foreign legal persons, the Administrator of the Register of Civil Law must verify the correctness of the information entered in the application, the conformity of the statute with the legislative requirements and the fact that: That the representation of foreign legal persons is entitled to registration.
Company in Lithuania UAB listed the key issues of corporate taxation in Lithuania. For more specific tax-related questions, contact us for consultation with the accountant.
Company in Lithuania UAB will help you to register your company in Lithuania. We are also glad to offer our clients accounting services and assistance in the process of VAT registration by the payer.